Wear it purple day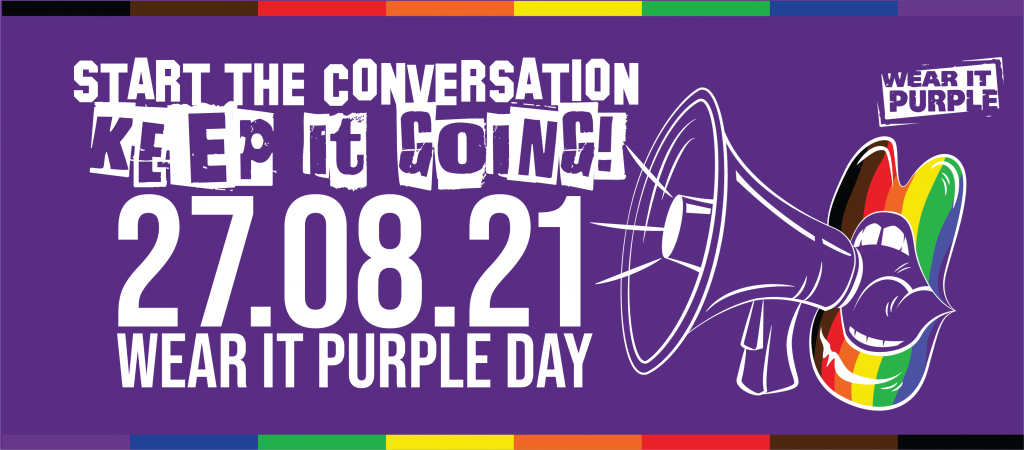 Dear Families,
On Friday 27th August, Joseph Banks Secondary College will be celebrating our third year of 'Wear It Purple Day', which is a student led, staff supported initiative. 'Wear It Purple' was founded in 2010 as a way of raising awareness and fostering supportive, inclusive and empowering environments for LGBTIQA+ young people. The idea was formed in response to global stories of bullying and harassment resulting from the lack of acceptance of gender and sexual identity and diversity.
The Department of Education WA celebrates and promotes diversity among our school communities. Students and staff are protected from discrimination by the 'Equal Opportunity, Discrimination and Harassment' Policy and Procedures, which can be found on the Department of Education website. At Joseph Banks Secondary College, our first priority within our college Business Plan 2020-2022 is 'Student Learning'. One of the listed strategies to achieve this is to 'continue development of a safe, inclusive and supportive learning environment for all students regardless of background, culture, sexual orientation or gender identity'. Wear It Purple Day is an opportunity for us to uphold these values and celebrate the diversity we have within our school community.
During Contact in Weeks 6, students will participate in a brief activity to learn about the meaning of Wear It Purple Day and the importance of fostering an inclusive school environment. On Friday 27th August, students will be allowed to wear purple to align with the theme of the day. We will not be asking for donations from students who choose to participate, and students will be subject to the usual restrictions around appropriate attire. We encourage parents and guardians to ensure that clothing worn on the day is of appropriate length and appearance. Please note that this is not a free dress day. Students are only permitted to wear purple or rainbow colours if they wish to participate in Wear It Purple Day. Students who do not wish to participate will be expected to wear school uniform and usual processes for breaches will be followed.
During lunchtime, our student group will be selling jelly cups to fundraise for the cause, and will have a nail polish and hair chalk station (ingredient lists will be made available on the day for any allergies). These will be sold at $2 each and proceeds will be donated to the Wear It Purple foundation. There will be music and activities on offer during the lunchtime event. For more information, please visit www.wearitpurple.org. We are excited to be taking steps as a College to make our community a safe and inclusive learning environment for everyone.
The Wellbeing Warriors Team
Joseph Banks Secondary College