Try A Trade
We are extremely proud of the work our students produced while at Try a Trade!
In week 7 some of our Year 10 Students attended a North Metropolitan Tafe Try a Trade at the Clarkson campus. Students had the opportunity to experience and complete practical activities in tiling, bricklaying and plastering over a 3 day period.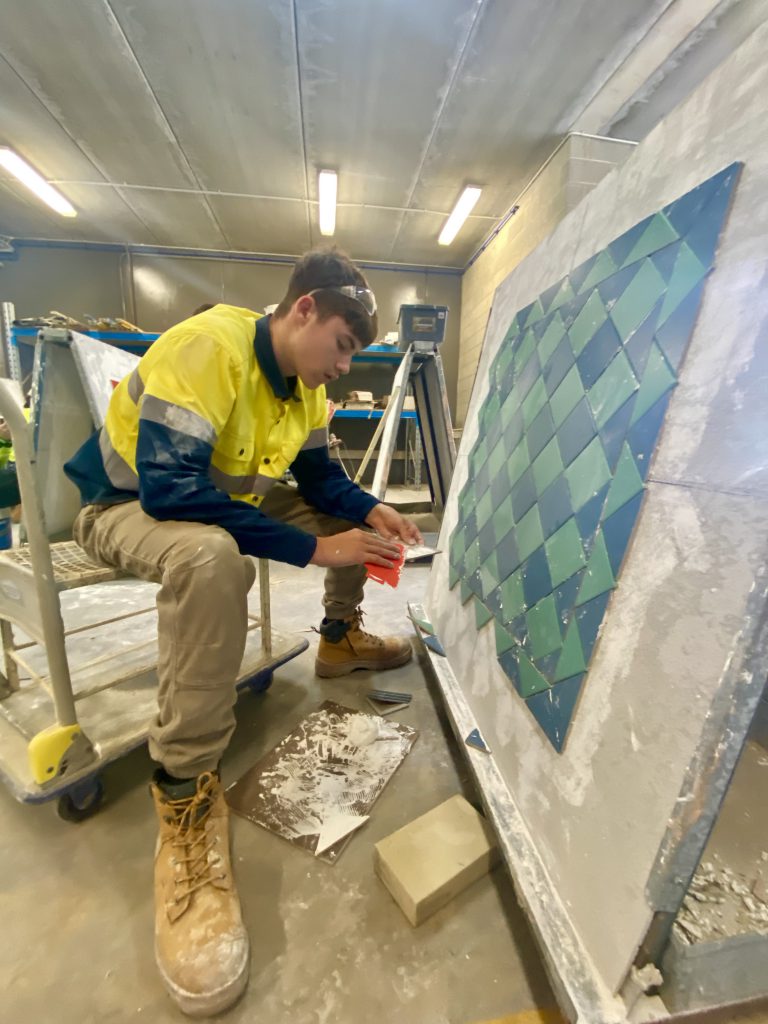 Students described their experience as "very physical, but I enjoyed it", "It was fun and I really enjoyed the bricklaying", "It was a good experience", I enjoyed the hands-on experience". Students learnt real-life skills used in building trades, which will be helpful in preparing for the VET in School program in Senior School. North Metropolitan Tafe described our students as some of the best they have worked with.