College ANZAC Service
On Tuesday 26 April we held our ANZAC Service. This year the Service was livestreamed to our families.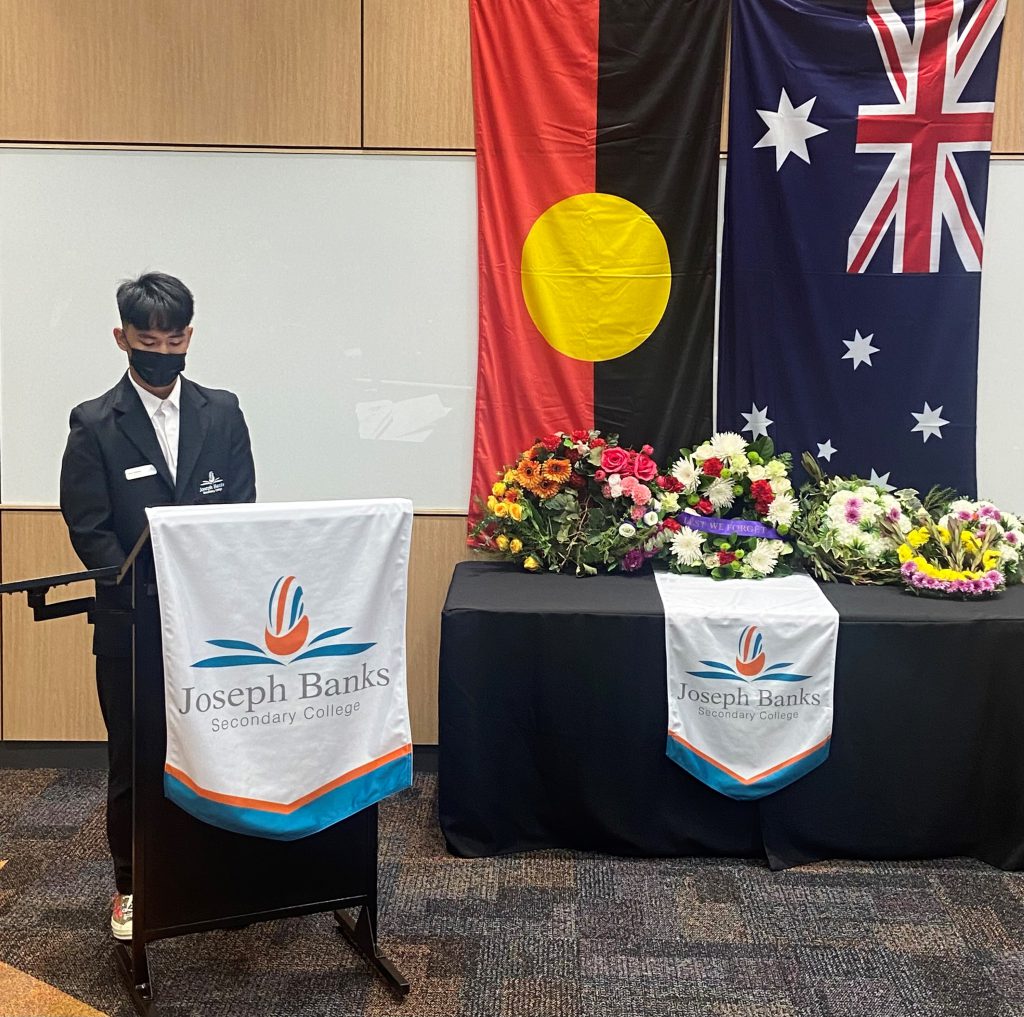 Our amazing students from Garden Club and Skittle Club arrived early this morning to school to make flower wreaths for the Service. The wreaths they produced were beautiful. A special touch from our students for the Service and a wonderful team effort. Our brilliant Miss Lisa Te Aho did a fabulous job helping and supervising our students in this activity.
Our College was very fortunate to have the assistance of three of our students that are in the Australian Army Cadets. Jake, Selassie and Georgia wore their full ACC uniform for the Service and we thank you for your involvement today.
Thank you to Shanae and Vince, our wonderful College Captains.