Certificate of Commendation – 2021 Year 12 Success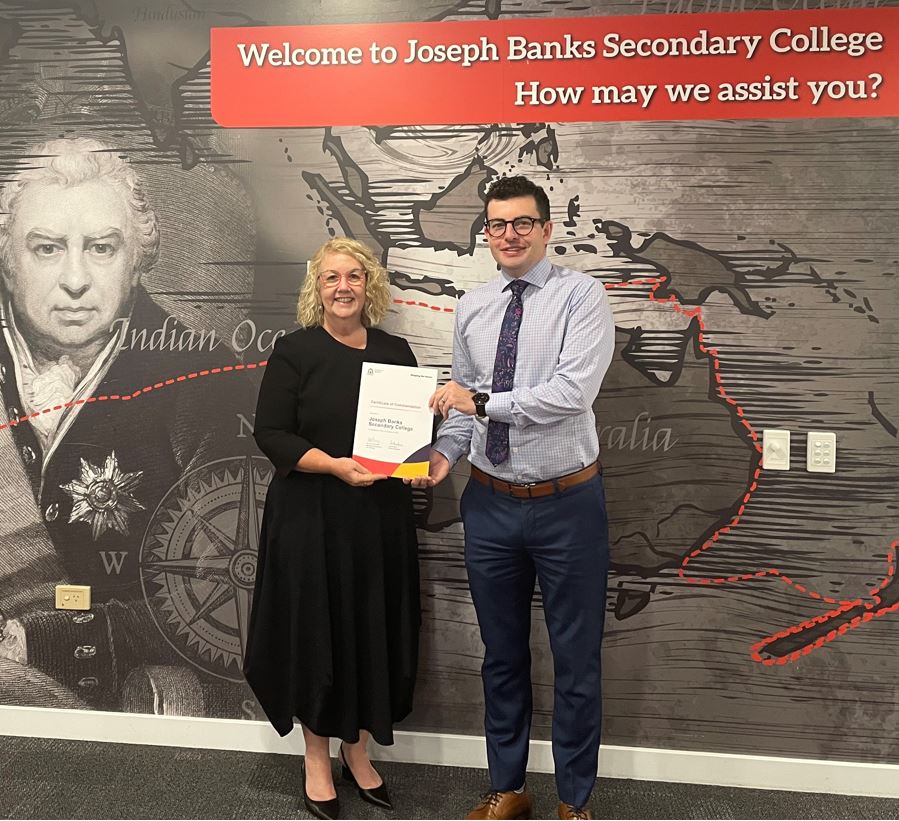 Dear Families,
I am pleased to share with you that Joseph Banks Secondary College received a Certificate of Commendation today that was delivered by Deputy Director General, Jay Peckett. The certificate celebrates the success of our Year 12s in 2021.
A particular focus of our success is reflected in our Director General, Lisa Rodgers' comment: "In determining the schools that have performed particularly well in 2021, a school's overall performance was considered, taking into account the students who commenced in Year 11 and completed Year 12 with a WACE, as well as the progress and achievement of your Year 12 cohort, based on their Year 9 NAPLAN results."
This success is to be celebrated.
I am grateful to our staff who worked with our students to ensure this success, and I am grateful to our students who chose to be diligent and hardworking throughout the difficulties of studying during a pandemic. They are to be congratulated.
Eleanor Hughes
Principal