BIGGEST Music Event of the year!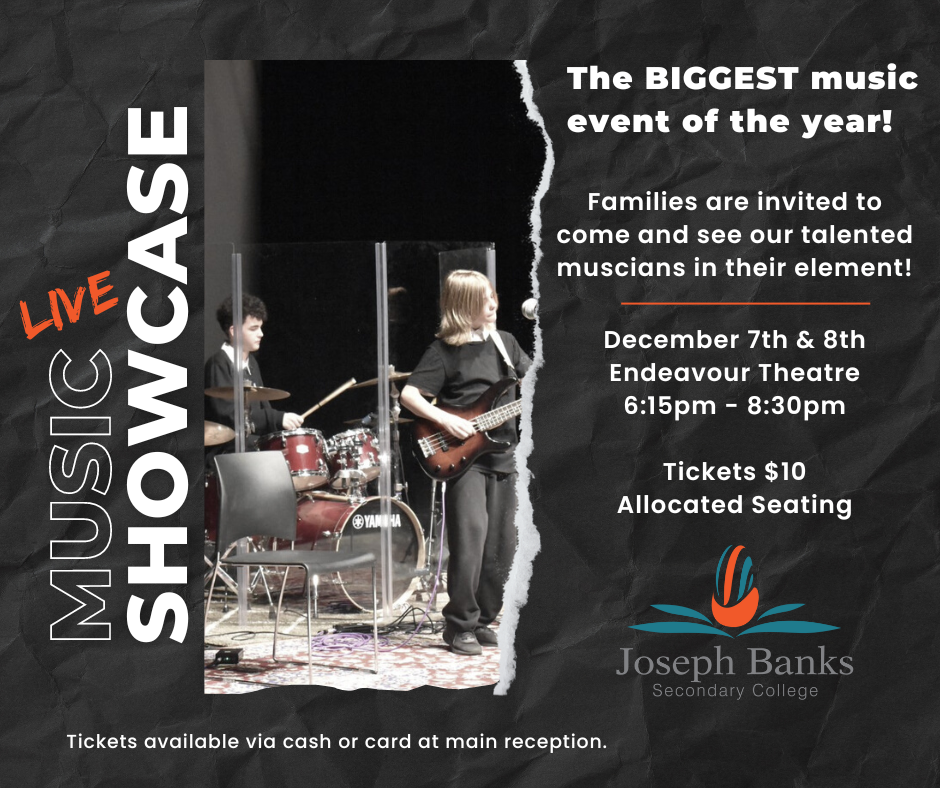 Students, families and friends are invited to attend our upcoming Music Showcase. The showcase is held over two nights, December 7th and 8th and we guarantee you will be impressed with our talented music students as they put on a show to remember.
Tickets are $10 and available to purchase at our main administration office. Allocated seating is included in the ticket price, so come and grab yours before they all sell out.