Fridays are FUELLED!
Our Fuelled program provides a free healthy breakfast to students every Friday in Xenia Cafe.
This is a Foodbank WA initiative in conjunction with WA Department of Primary Industries & Regional Development, Department of Education, Telethon, BHP and Woolworths.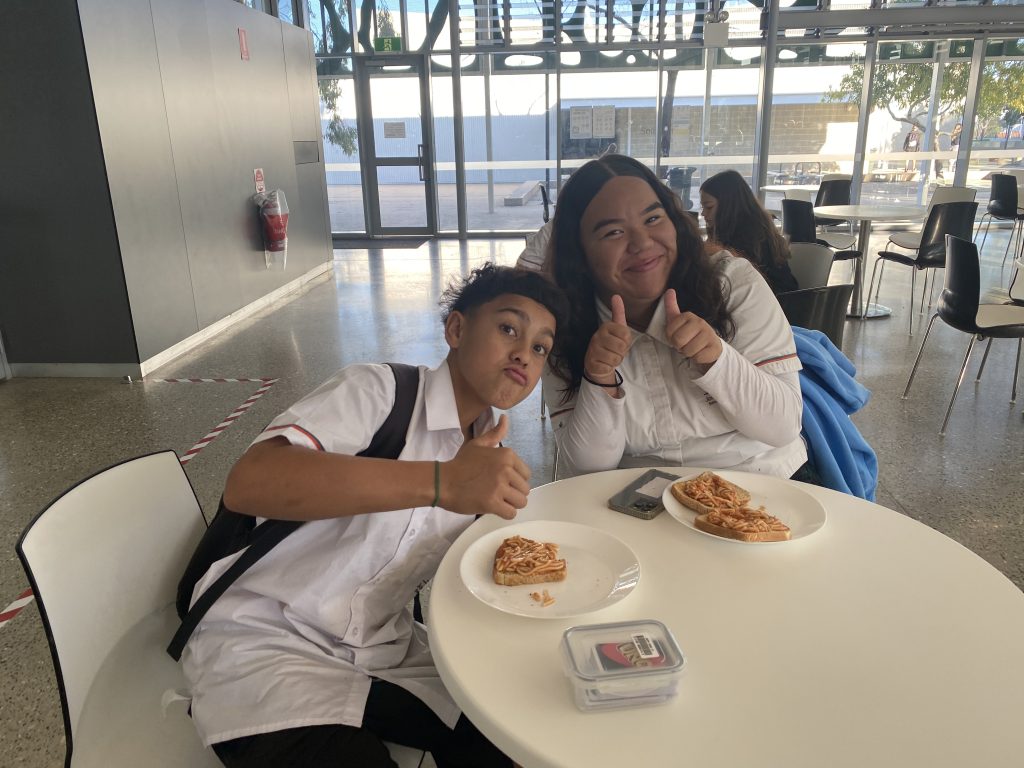 Breakfast is served on a first come first serve basis and there is also a selection of board games to play after they have 'fuelled up'! Breakfast options change from week to week but can include, fresh fruit, oats, baked beans, toast, pancakes, cereal and waffles. All students are welcome from 8am every Friday.