2021 P-TECH Cyber Solutions – Student Conference
2021 P-TECH Cyber Solutions – Student Conference
551
551 people viewed this event.
Please join us to celebrate student learning at the 2021 P-TECH Cyber Solutions – Student Conference.
Over the past year, our Year 10 Cyber Solutions students have developed essential enterprise skills (or 21st Century Skills) in the context of Cyber Security. Students have engaged in scenario based projects, looking at the different elements of cyber and information security.
2021 continued to provide challenges for the class, however, our students prevailed and have developed innovative and creative solutions to real-world problems in the community.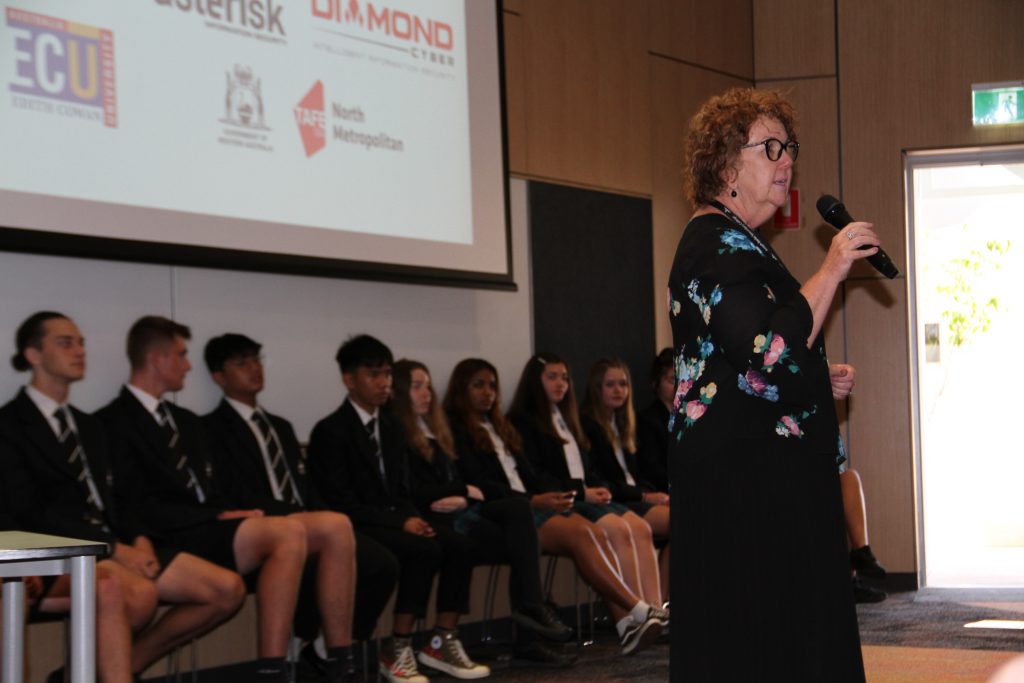 Throughout the year students gain skills in teamwork, communication, collaboration, critical and creative thinking. Students undertake regular presentations, helping to build confidence in public speaking and communicating with industry and tertiary partners. In addition, students develop their technical skills in Microsoft Office, Cisco, and creative media platforms. The Cyber Solutions class engage with our industry and tertiary partners in the workplace, online and at the College. Students gain valuable insights into cybersecurity awareness, careers, and post school pathways.
This end of year presentation is a celebration of the culmination of skills gained during their Cyber Solutions class. Working alongside an industry mentor, students have identified, researched, and developed a cyber solution in a real world context.
On the evening, students will present their solutions to the audience in the Florilegium and will then provide further demonstrations at the P-TECH Student Conference in the Discovery Centre, with light refreshments available.
Please RSVP for catering purposes.