1-Culture
Our 1-Culture Program was developed for students to voice their concerns and is a Student Lead/Teacher Supported model allowing students to establish and maintain a safe environment to explore their cultures, their beliefs, and ideals, and to then establish a common ground for discussion and movement towards equity in our schools and in our Community.
We plan to develop relationships student to student with regular visits between schools with interactive activities on an ongoing basis. Activities include:
Introductory presentation
Interpersonal discussions and Q&A
Cultural activities and games
Family history program
Involving the student's families in some of our activities has proven extremely vital to the success we have experienced, so we strongly encourage family participation when appropriate.
Our 1-Culture approach is in direct response to a needed platform to address bullying, intercultural diversity, miss-understanding, BLM, LGBTQ+, and racism. We have woven the following common virtues within our activities to improve an individual's self-worth which is in alignment with Five (5) of the Seven (7) General Capabilities in the Australian Curriculum, namely.     
Critical and creative thinking                
Personal and social capability   
Ethical understanding   
Intercultural understanding   
Information and communication technology (ICT)   
Civics and Citizenship   
Students' progress through the program learning to communicate through involvement in group activities which are empower them to become leaders within the group. As they complete program tasks, they will receive Achievement Merit Pins to identify the experience they have gained.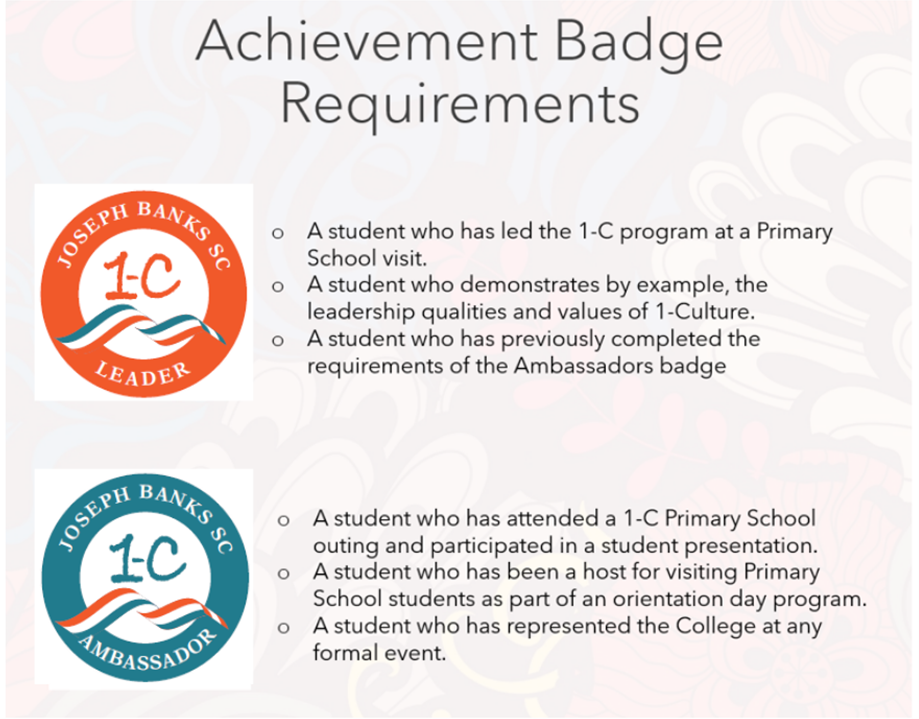 The 1-Culture group spend time in our local Primary Schools working with the year 6 students throughout the year, and they become a crucial link for the transition process of our future year 7 students planning to attend Joseph Banks Secondary College.